"Enfin entouré d'un vrai groupe, c'est sans aucun doute le plus abouti des albums de Steve des années 70.
Les solos de guitare sont magiques (la fin de "Every day" et le romantisme du morceau-titre), l'exotisme est présent sur plusieurs titres (avec Steve jouant du Koto, instrument chinois), il y a le délirant "The ballad of the decomposing man" et son humour décapant, et les musiciens sont mis en avant sur le remarquable "Clocks".
Steve, lui-même, considère que cet album regorgeant de "classiques" de son répertoire est une référence.
Bref, un chef d'oeuvre unanimement incontesté."
"Troisième album de Steve, enfin entouré d'un groupe complet et soudé, et souvent considéré comme la meilleure galette de ces premières années, voire sa meilleure tout court.
Il est vrai que l'éclectisme, qui pouvait dérouter sur le précédent album, fait ici preuve d'une remarquable efficacité. "Spectral mornings", ce sont deux solos mythiques (l'instrumental-titre et Every day, chanson entraînante à double harmonie), une ballade acoustique d'une grande pureté ("The virgin and the gypsy"), un instrumental planant oriental ("The red flower of Taï Chi blooms everywhere"), des bizarreries rock dont seul Steve a le secret ("Clocks" et "Tigermoth", avec utilisation du pédalier basse), et un interlude acoustique évoluant en trois parties (un peu à part dans la carrière de Steve, d'autant plus qu'il est enchaîné avec "Tigermoth"). Bref, que de belles réussites, et qui fonctionne parfaitement en tant que tout."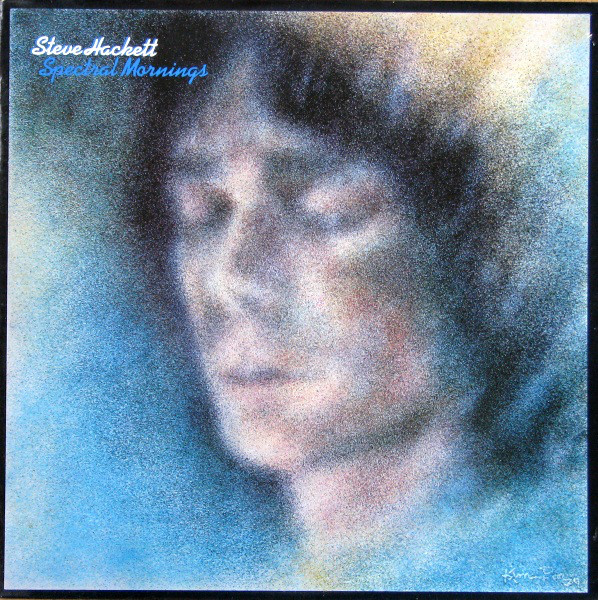 Sorti en 1979
Steve Hackett : guitares, harmonica, chant
John Hackett : flûtes, modèles "concert et bambou chinois", pédalier basse
Nick Magnus : claviers
Dik Cadbury : basse, pédalier basse, violon, chant
John Shearer : batterie
Pete Hicks : chant
Produit par John Acock et Steve Hackett