"Libéré de Genesis, on comprend mieux à l'écoute de ce disque pourquoi Steve prétendait que le groupe n'acceptait pas toujours ses idées…(deux titres refusés lors des séances de "Wind and wuthering" y figurent)

Ici, cela foisonne et tout est interprété avec une maîtrise exceptionnelle ! Cela commence dès le premier titre avec ses guitares splendides et son refrain entêtant, puis enchaîne avec les trouvailles vocales de "Carry on up the vicarage", l'émouvant "Kim" en hommage à la femme de Steve (peintre dans la vie et qui désignera une grande partie des pochettes des disques de son mari), le jazzy "Hoping love will last" magnifiquement chanté par Randy Crawford, la suite instrumentale de l'ancienne deuxième face vinyl jusqu'au dernier titre et sa fin en apesanteur (chanté par Richie Havens qui avait assuré la première partie de Genesis en 1977) !

La présence surprenante de musiciens américains (Crawford, Chester Thompson mais surtout deux membres du groupe Kansas) mélangée aux compositions bien européennes permettent un résultat subtil avec des morceaux très forts ayant chacun une identité propre.

L'inventivité et la diversité des compositions est de toute beauté et ne lassera pas l'auditeur.

A noter sur l'édition remastérisée, une version différente de "Narnia" chantée par un anglais John Perry, prévue initialement en promo 45 tours mais jamais publiée pour d'obscures raisons de royalties".
"L'album qui lance vraiment la carrière solo de Steve, après son départ de Genesis.

On a souvent reproché à cet album une trop grande impersonnalité, en raison du fait que la majorité des chansons contiennent un ou des invités. Parmi ceux-ci, Steve Walsh et sa superbe voix, sur le lumineux Narnia. On retrouvera également Randy Crawford sur l'étonnament jazzy "Hoping love will last", Richie Havens (un des héros de Woodstock) sur "How can I ?" et "Icarus ascending". Ce dernier morceau est le plus représentatif de l'éclectisme qui habite cet album, mélangeant parties reggae et d'autres à la limite du grandiose ! Une grande richesse doublée d'une certaine ouverture qui me laisse toujours un peu perplexe en tant que tout. N'en demeurent pas moins d'excellents morceaux, notamment Kim (duo guitare acoustique-flûte) et la suite progressive de l'ancienne seconde face ("Land of a thousand autumns" / "Please don't touch")."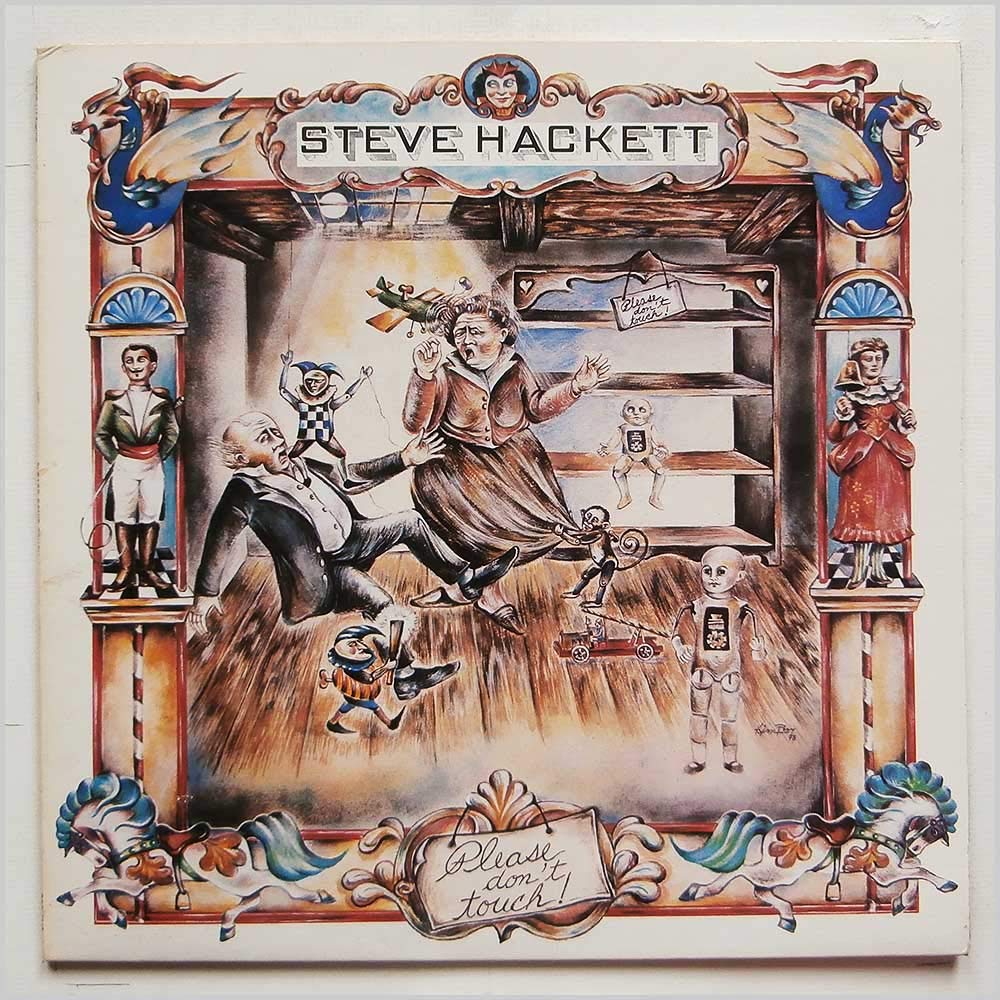 Sorti en 1978
Steve Hackett : guitares electriques et acoustiques, chant (2), claviers, percussions
John Hackett : flûtes, piccolos, pédalier basse, claviers
Richie Havens : chant (5, 10), percussions
Randy Crawford : chant (6)
Steve Walsh : chant (1, 3)
John Acock : claviers
Dave Lebolt : claviers
Tom Fowler : basse
Chester Thompson : batterie, percussions
Phil Ehart : batterie, percussions
James Bradley : percussions
Graham Smith : violon
Hugh Malloy : violoncelle
Dale Newman : choeurs (10)
Dan Owen : choeurs (10)
Maria Bonvino : chant soprano (6)
Produit par John Acock et Steve Hackett